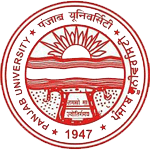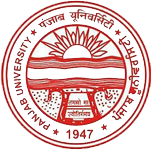 B.Ed. Admissions (Chandigarh) – 2021
PANJAB UNIVERSITY, CHANDIGARH
for Admission in Colleges of Education Affiliated to Panjab University situated in Chandigarh
---
The
Panjab University
, Chandigarh will conduct Merit-based admission to B.Ed. (General), B.Ed. (Yoga) and B.Ed. Special Education (Intellectual Disability) in Colleges of Education affiliated to
Panjab University
, Chandigarh and situated in U.T. Chandigarh. The information about Colleges of Education and the number of seats available therein as per approval granted by the National Council for Teacher Education (N.C.T.E) as notified in the Notification of Directorate of Higher Education,
Chandigarh Administration
.
Admission to B.Ed. (General), B.Ed. (Yoga) and B.Ed. Special Education (Intellectual Disability) in Colleges of Education affiliated to Panjab University, Chandigarh and situated in U.T. Chandigarh will be done on merit basis. Those who aspire to take admission in these colleges may apply online as per schedule on website: https://chandigarhbed.puchd.ac.in
The information for admission is based on the guidelines laid down by the competent authority. These are subject to modifications according to the latest instructions/ policies issued by the concerned University, NCTE and Chandigarh Administration from time to time.
Important Dates
| Sr.No. | Activity | Dates |
| --- | --- | --- |
| 1. | Date of Availability of Information Brochure and online Application Form on the website | September 10, 2021 (Friday) |
| 2. | Last date for submission of information on the website to generate the Login & Password | September 25, 2021 (Saturday) |
| 3. | Last date for deposit of fee in any branch of State bank of India using website generated challan | September 27, 2021 (Monday) upto 3:59 p.m. |
| 4. | Last date for deposit of fee through Online mode | September 27, 2021 (Monday) |
| 5. | Last date for uploading of photograph, signature with rest of the information on the website | September 30, 2021 (Thursday) |
| 6. | Tentative merit list will be displayed on the website | October 04, 2021 (evening) |
| 7. | Objections (if any) in the tentative merit list can be filed at [email protected] | October 09, 2021 |
| 8. | Display of final provisional merit list on the website | October 11, 2021 (evening) |